About
Get ready for something different
For 17 years now we've made it our mission to provide all our lovely visitors with something above and beyond the average shopping experience. Something better. Something luxurious. Something out of the ordinary. Put simply a richer experience.
Welcome to MagasinBlaa.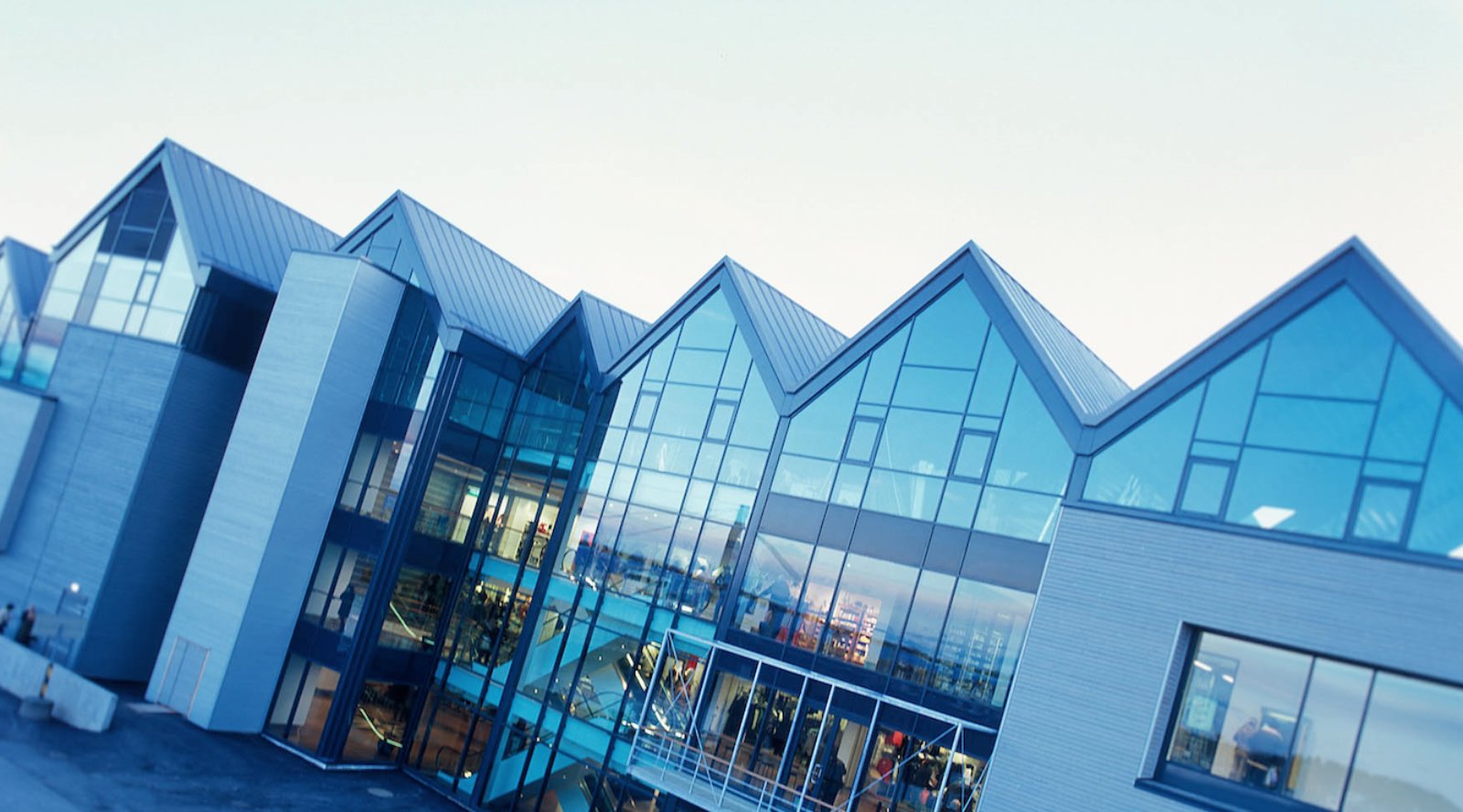 Magasinblaa, also known as "the blue jewel", is situated on the waterfront of Stavanger City, sporting a beautiful view of the ocean.
Magasinblaa is situated on the waterfront of Stavanger City, right inbetween the Norwegian Petroleum Museum and Stavanger Aftenblad.
With 500 parking spots directly adjacent the centre, with a bridge leading straight inside, it's safe to say that we'd be hard to beat if ever there was a competition judging ease of parking.

The building is in large part covered in glass, giving both the in and outside a modern and exclusive look and feel. Upon entering, you'll immediately notice how this place is intimate, comfortable, accommodating and up to date on new products and concepts.
Parking is also exceptional, given the 500 parking spots located directly adjacent the center.
We have a wide range of stores, and are positive that whoever you are, you're bound to find something to suit your needs. If you're ever in Stavanger, Magasinblaa is a "must visit" stop on your itinerary.
Looking ahead
We want to expand our offering towards the classical and modern woman seeking inspiration, wanting to stay informed and is curious about new things. We want to give her not just a shopping experience, but an adventure.
With this as our focus we can ensure that our customers are kept up to date, taken care of, surprised, happy and maybe even a little bit spoiled.
In addition to 12 hand picked and exclusive stores with rare selections and first rate service, you'll find Magasinblaa to be a treasure chest in and of itself. If you're not looking out at a starry night, then grab something to eat at the restaurant. And if you have kids, feel free to use our nursery overlooking the sea.
When you leave here today, it'll be one amazing experience richer.
Stores with high-end brands, adorable children's clothing, food for every mood, a warm latte, everything you could imagine for the kitchen and even a grocery store makes Magasinblaa a unique experience.
Until next time,
hugs and kisses from everyone at Magasinblaa.
We can't wait to see you here!
All the best,
everyone here at Magasinblaa.